Dynamic in Comfort and Silence
More silent and comfortable ride
High-speed handling performance
Fuel saving
Pattern Number:G055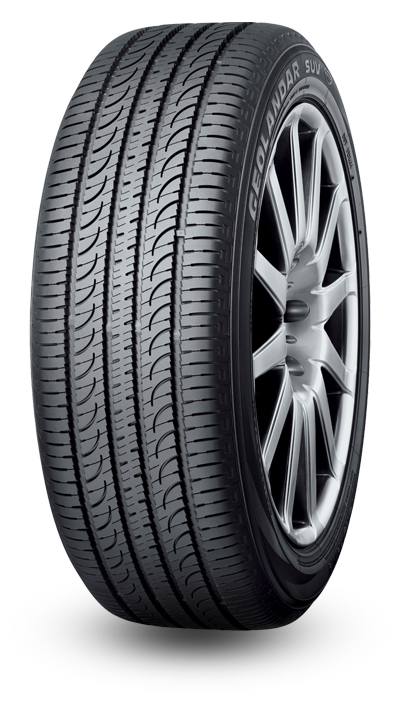 Superior Performance

Wet

Dry

Silence

Comfort

High Grip

High Speed

Handling

For India

Asymmetric

Directional

Mud

Dirt

On Road

csvs

Fuel Saving

Mileage

Strength
Size

24inch
23inch
22inch
21inch
20inch
19inch
18inch
17inch
16inch
15inch
14inch
13inch
12inch
11inch
10inch
25inch
Suitable Vehicle Types

SUV

Sports

Compact

Sedan

Compact SUV / MPV
Product Features
Features
Fuel-efficient profile that minimizes uneven wear
Back to top
The profile employed suppresses tyre distortion to provide even road contact area and reduce energy loss when driving. This helps minimize uneven wear.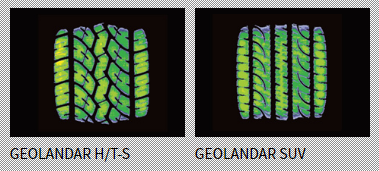 High-rigidity profile enabling exceptional handling performance
Back to top
Enhancing the strength of the sidewall rubber for tall SUV tyres and reinforcing the shoulder part of the tread has increased the stability of the road contact area of the tyre. The high rigidity enables superior handling and peace-of-mind at high speeds.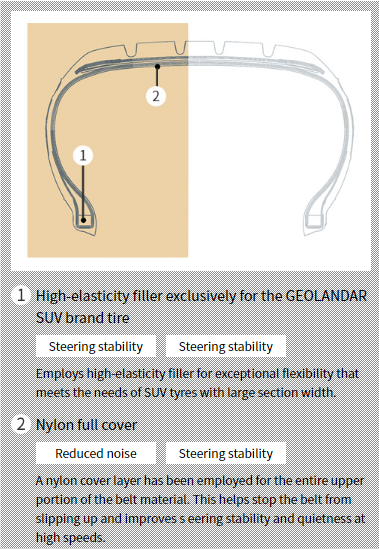 Search again
Finding your tyre size
Find

the right tyre for you